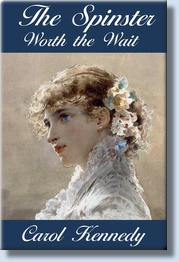 "In Kennedy's debut novel, a shipping magnate and his daughter grapple with an age-old question--what's more important: wealth or love? ... Overall it's a quick-paced, action-packed read ... Business schemes and on-again off-again romances will keep readers going as long as they can overlook a few unpleasant characters."

-- Kirkus Reviews


"The unpleasant character is John Wolcott, the chief character study of this book. His daughter and wife turn out to be surprisingly resourceful, and Wolcott is in for a major reckoning with his soul. Read it twice--highly recommended."

-- Donald T Knight, MS engineering, writer and poet


"With its quick pace and nonstop action, The Arrangement is sure to please fans of historical romance and personal growth stories. The twists and turns, business ploys, and complicated romance threads lead readers to a satisfying conclusion and will keep them turning the pages in earnest. Indeed, love prevails."

-- Carol Silvis, M.Ed., former Pennwriters president (2016) and award winning, multi- published author and educator.



Read the first several pages


Order on Kindle or Paperback.